How to Hire a Webmaster for Your WordPress Website
Updated October 12, 2020
- By
Editors Note: Do you need help with your WordPress site? Learn how you can get Unlimited WordPress Support 24/7 by U.S. based developers. Learn more
In this article, we will share some tips on how to hire a webmaster for your WordPress website.
If you have a business online, then you must focus on building a strong online presence. Having a nice looking website is a good start, but you also need to manage and maintain your website, otherwise, it can bring multiple problems to your business.
That's where we recommend you hire a webmaster so you can maintain and secure your online business. Make sure to find a webmaster that fulfills your requirements and helps you run a worry-free WordPress website.
Here is a checklist that you should go through when hiring a webmaster.
How to Hire a Webmaster Checklist
1. Excellent Experience 
When hiring a WordPress webmaster, you must check their portfolio before making a final decision.
With proven past experience, it will be easier for you to hire the right person for the job. When you know confidently that you're in good hands, it will allow you to rest easy and have more time to focus on other important aspects of your business.
Before you go on to hire someone, make sure to review testimonials so you can understand the quality of their work. It is recommended to hire a developer that can also troubleshoot security-related issues. For example, at AccessWP our developers have supported over 24,000 support tickets since 2014.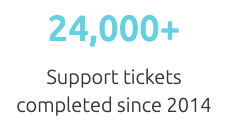 2. Great Customer Service
When it comes to hiring a professional service, you should also look at how well they handle their customer service. Make sure that you are hiring a webmaster that can respond in a timely manner and be helpful.
Look for a service that can provide good communication and resolve your problems when needed.
We strive to provide excellent customer service here at AccessWP.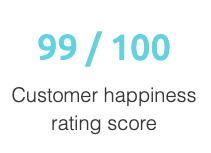 3. Check Services Offered
One of the most common mistakes most people make is not doing a comparison of the services offered. Before you choose a webmaster for your business review all the types of work they can complete for you.
It will give you a clear idea of how you can make the right decision and how a webmaster can help you achieve your goals.
A good WordPress webmaster should be able to perform regular website maintenance, plugin updates, WordPress core updates, provide daily backups, speed optimization, security scans, etc.
Here is a list of tasks our WordPress developers can perform for you and more.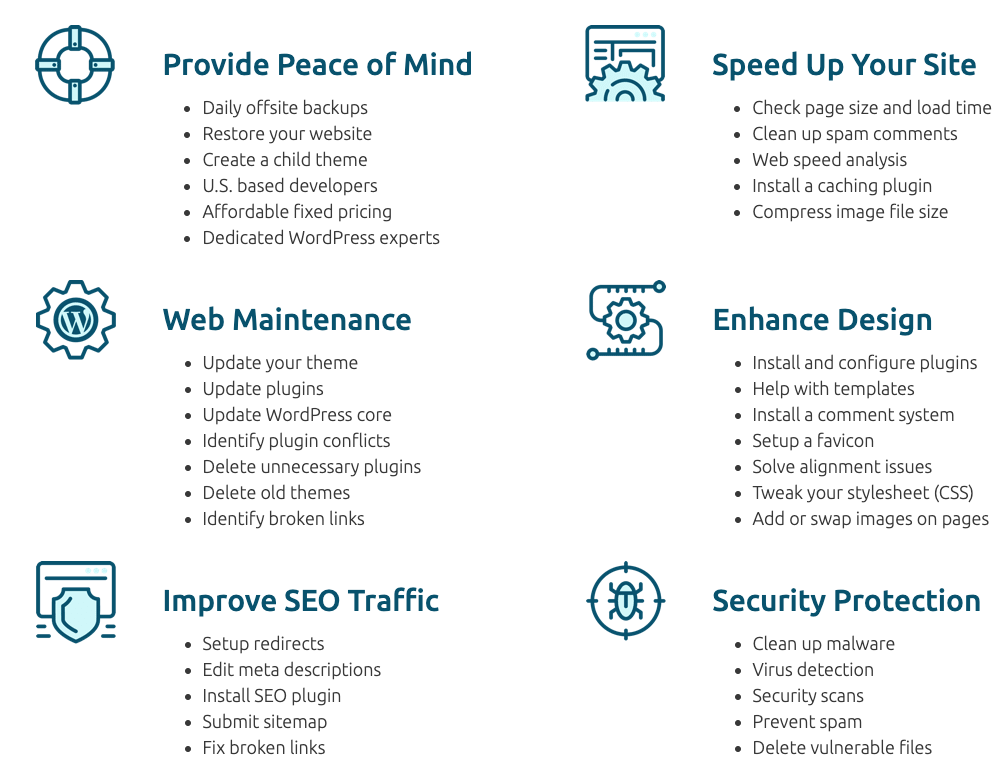 4. Look for Reporting
If you are hiring a webmaster for your business website, you will want to get regular reports from them as well. Make sure to hire a webmaster that will give you regular reports for the work done on your website.
With frequent reporting, it will become easier for you to evaluate their services and it will help you maintain your website properly. Webmasters should provide regular reports to their clients to share the details of the work done on the site.
Here at AccessWP, we provide our customers with a website dashboard where they can see all the plugins that have been updated and when.
5. Provide 24/7 Support
You never know when you are going to face a problem with your business website. That is the reason why you should get 24/7 support from the webmaster you are hiring. To resolve the urgent issues, you should look for a webmaster that will help you within hours of the inquiry.
You should check their customer support hours before hiring a webmaster for your website. It is highly recommended to hire a webmaster with excellent customer support.
At AccessWP we offer 24/7 support for your website, except on major U.S. holidays.
6. Reasonably Priced
Affordability is the key. The best way to hire a webmaster is by making detailed comparisons of the pricing and services offered.
Once you are done making comparisons, you will be able to select the right webmaster for your WordPress website. Make sure to ask all the important questions before making a final decision.
We offer a reasonable monthly rate, and you're not locked into any contract and can cancel anytime. This will provide you flexibility in managing your business budget.
AccessWP's Unlimited WordPress Support
We provide unlimited WordPress support and maintenance. Whether you need plugin updates, content changes, you can count on AccessWP's services.
All you have to do is submit an email to our team and we will help take care of your small tasks. It's like having a team of web professionals at a fraction of the cost.
Before you go on to hire a webmaster, check out what AccessWP can do for you. Learn more here Accesswp.com