How to Export WordPress Posts With Images
Updated October 12, 2020
- By
Editors Note: Do you need help with your WordPress site? Learn how you can get Unlimited WordPress Support 24/7 by U.S. based developers. Learn more
In this article, we will discuss how you can export WordPress posts with images.
WordPress does offer the ability for you to export content and import it into another WordPress installation.
But, the issue that people are facing is the exporting feature allows you to get the text, but it won't always allow you to import the images. We will share a way for you to do this using a 3rd party plugin.
Let's get started with the guide.
Export WordPress Posts Using the Export Tool
As mentioned above, WordPress has a built-in export option for you.
If you wish to export WordPress posts and pages without images, then you can easily export them using Tools.
To do so, you will have to navigate to WordPress Dashboard > Tools > Export.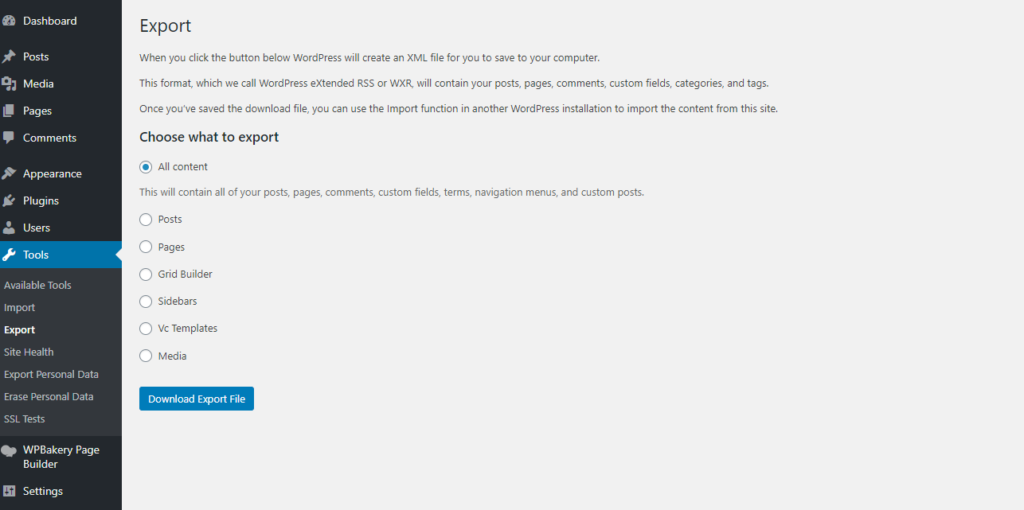 Here, you can select to export all posts or select specific posts using filters.
Once you've decided on the posts you want to export, you will receive an XML file to download.
This file will include your content, headings, tags, categories, and the date of creation.
But, the biggest drawback is that it won't download the actual images from the posts.
Instead, it will have links to those media items in your WordPress posts.
Because it is a text file, it will not contain images.
However, there is another way to export WordPress posts with images; you can do so with a third-party plugin.
Export WordPress Posts With Images
If you want to export WordPress posts with images, then you will have to use a plugin named 'Export media with selected content.'
All you have to do is to go to Dashboard > Plugins > Add New.
Here, you need to search for this plugin.
Once it appears in the search results, install the plugin, and activate it.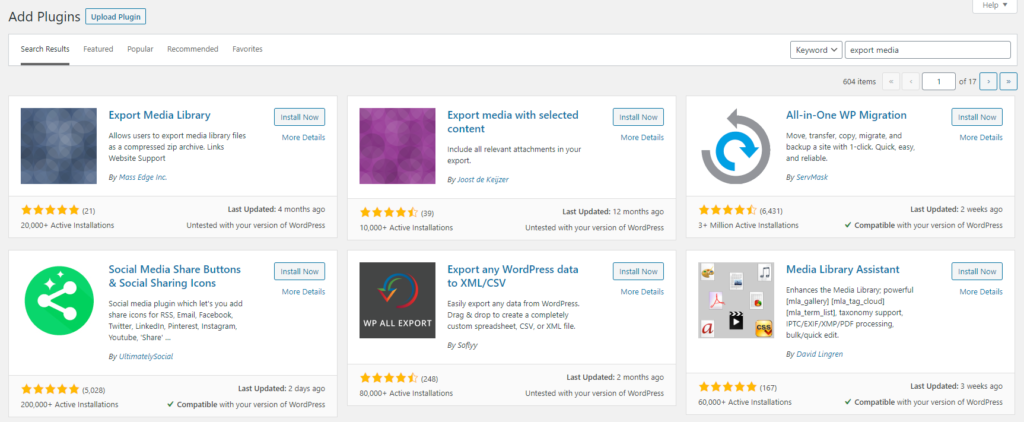 Once the plugin is activated, you will have to go back to Dashboard > Tools > Export.
There are no other settings for the plugin and it simply allows you to export the media files with the selected content.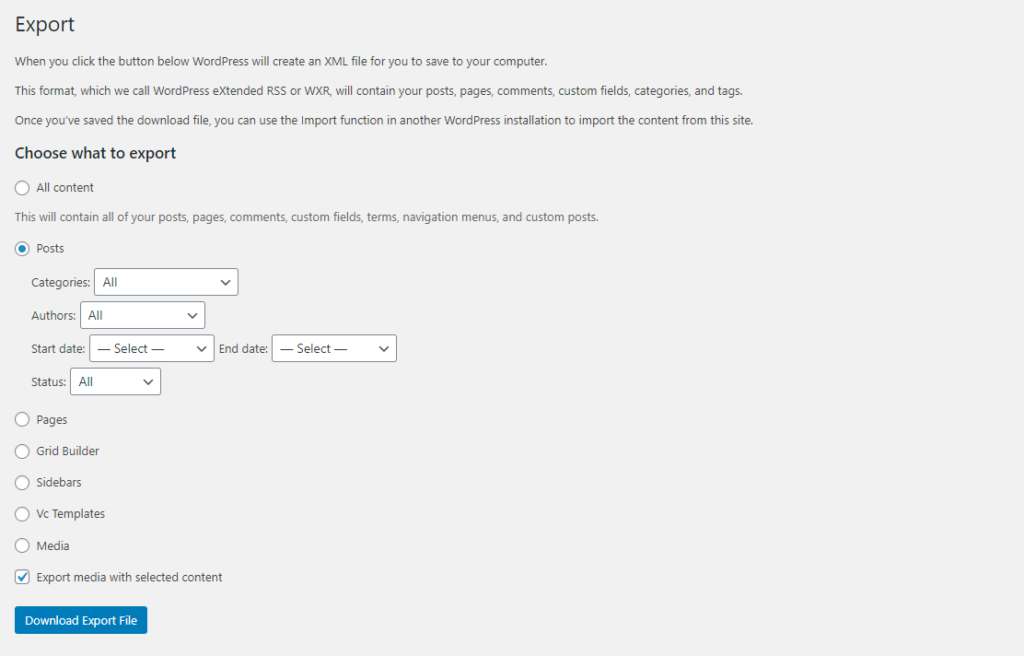 Here, you will see an option for exporting media with the selected content.
Make sure to check this box and select the posts that you wish to export.
Once you are done with the settings, you can proceed and click 'Download Export File.'
Now, you have successfully downloaded an XML file with images.
If you wish to import the posts that you have download, you will have to repeat the same process but click 'import' instead of 'export.'
You can then import the XML file that you have downloaded to any WordPress website using the import tool.
If you have downloaded an XML file after using this plugin, then you will be able to get the images as well.
Complete WordPress Website Maintenance
If you still need assistance with WordPress then get in touch with AccessWP's Unlimited WordPress Support service.
Our team of U.S. based developers offers unlimited support for small tasks 24/7.
The best part is that you can get access to the team for a reasonable monthly rate.
Check out our website to learn more: accesswp.com